Please follow this guide to add a Client to Mi-Gateway.
Navigate to the Clients Page.
To add a client press the "Add Client" button. All fields in orange and marked with ** are required to save the client. Fields marked with a single * are required to complete the client.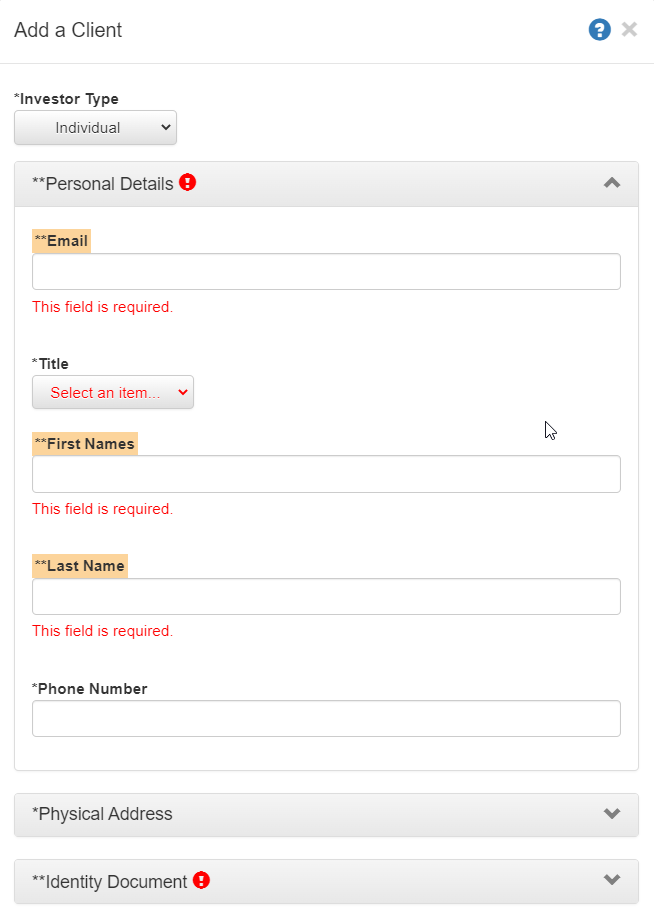 3. In the "Identity Document" section select the ID Type. Please select "South African ID" for SA ID's and "Other" for company registration numbers and passports. If the SA ID option is chosen, then the number entered will be verified as a correctly formatted SA ID number.

4. Select an image file to upload.
5. Press save. A notification will appear on the screen once the client has been successfully saved. An email is also sent to you and the Mi-Plan staff, so that the the client details can be verified.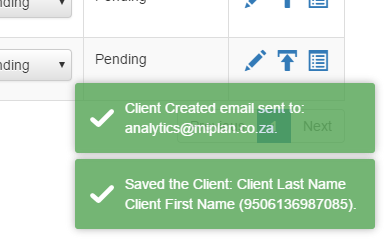 6. If you edit the client you just created, you will be able to view the ID image you uploaded. Note that this document is encrypted on the Mi-Plan servers and can only be viewed in Mi-Gateway with the watermark applied.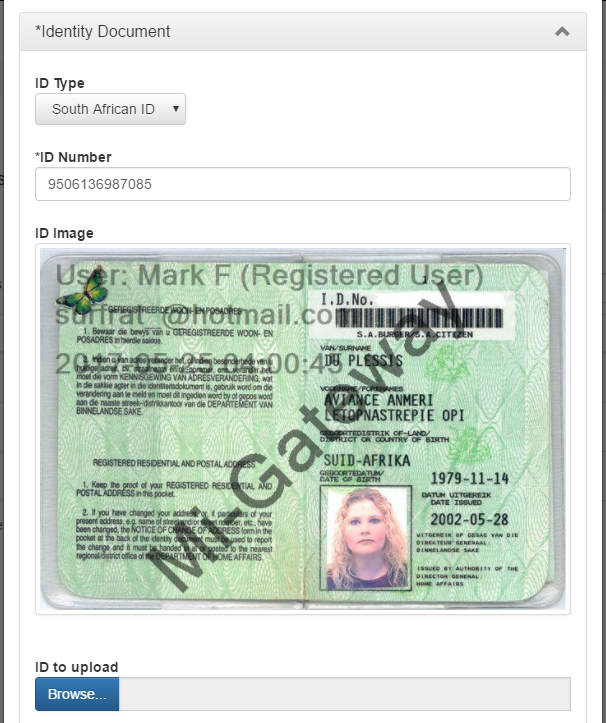 7. Once the client details have been verified by the Mi-Plan staff you will be notified via email if the client has been approved or if any errors were found.