If you would like to add an Individual Client to Mi-Gateway then please follow these instructions: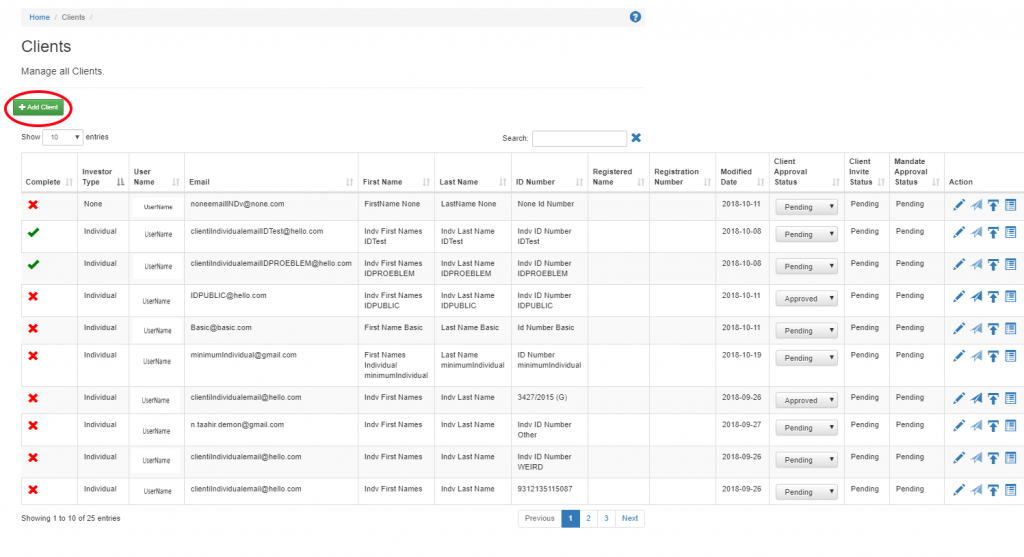 Select Add Client on the client page.
Select Individual.


Provide information for all groups. Please note that in order to save an Individual Client you will have to have a minimum of an Email, First Name, Last Name and ID number. All required fields are marked with a " ** " and are highlighted.  



 Once a client has been saved they immediately enter one of two states, complete and incomplete. This is shown by a red cross or a green tick. These represent an complete and an incomplete client respectively.