This feature allows you to send a list of updated documents ,in the past month, to your registered clients. A Registered Client is a client that has accepted an invitation to use Mi-Gateway and can be invited by yourself. The documents that are included in the email, are specific and unique to the Registered Client. Please note that any private information that is specific to yourself, is excluded from the email.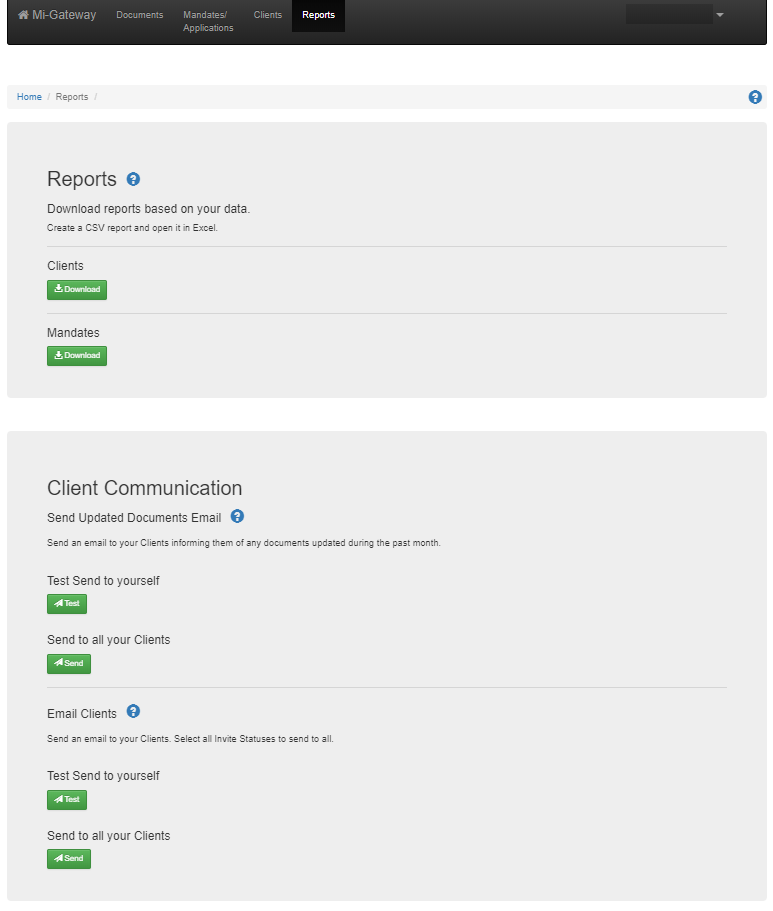 1.  Start by doing a test send to yourself by pressing the Test button. This will show you an example email of what your Registered Clients       will receive. Once you are satisfied with the layout etc. you can then press the Send button which will send an email to all registered             clients.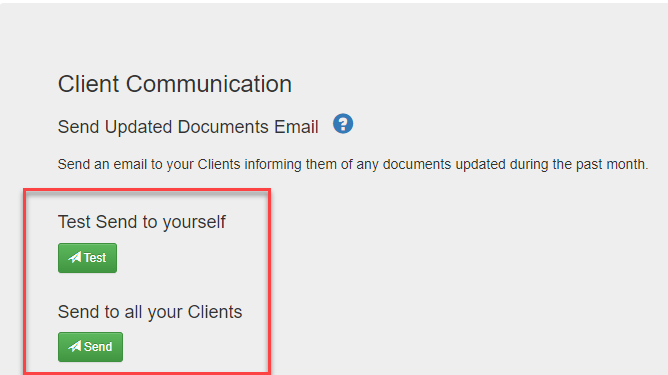 2. Press the Test button.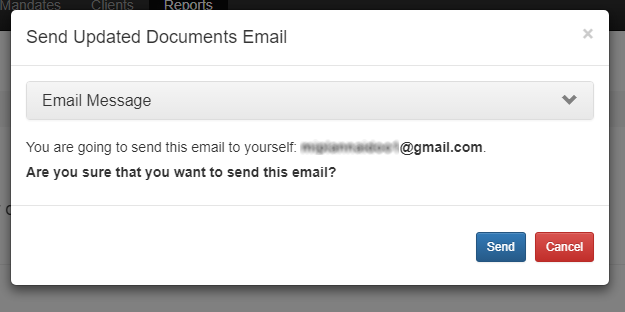 3. To add a message to the email, expand the Email Message drop down. Messages can be added to the end and/or the beginning of the email.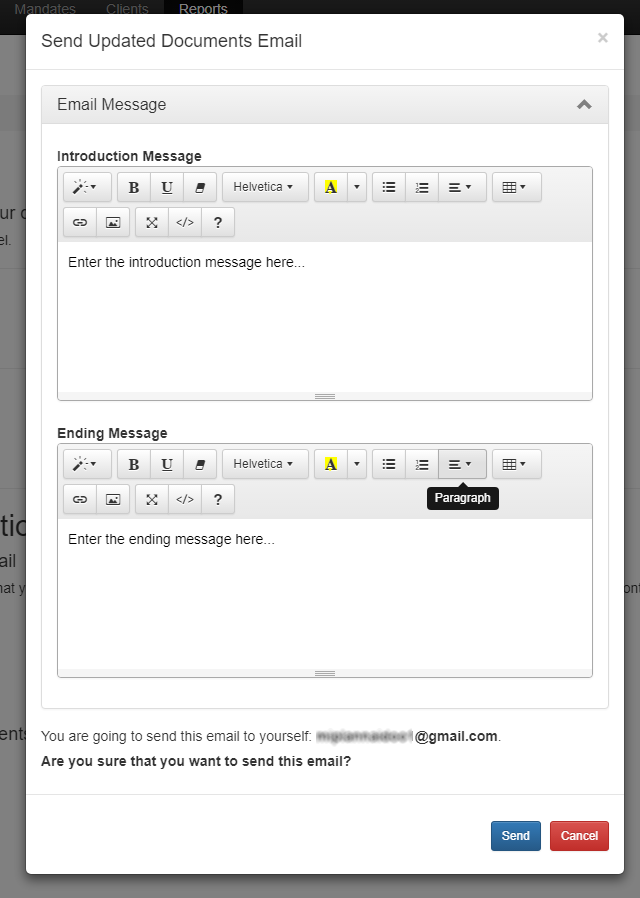 4. Once you are satisfied, press the Send button and check your test email in your inbox.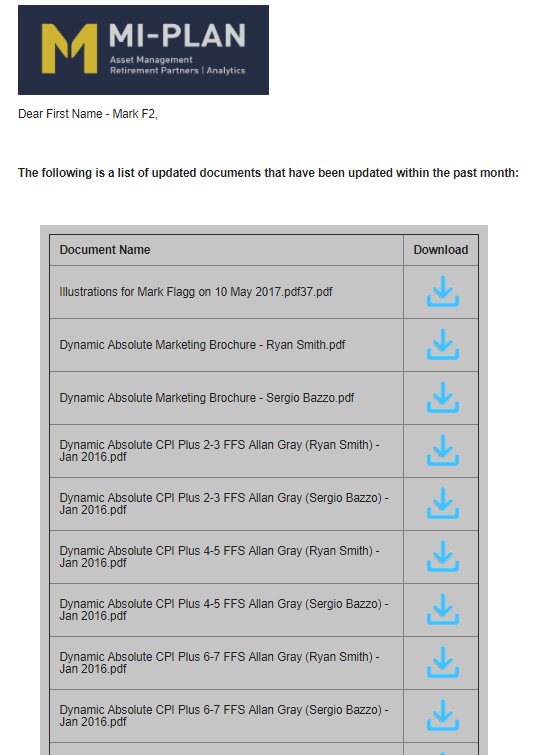 5. If you are satisfied with your test, then  press the Send button.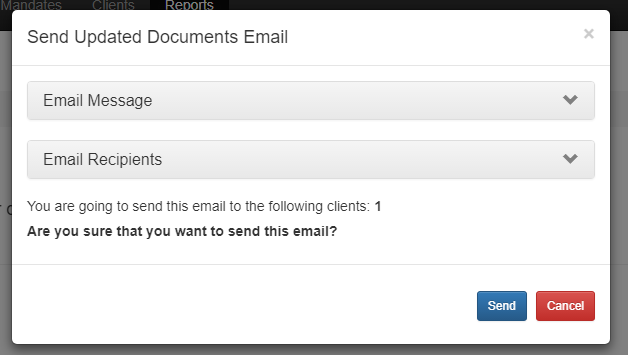 6. Drop down Email Message if you would like to edit the message. Drop down Email Recipients to view the list of recipients that will receive the email. Press the Send button to send an email to all your Registered Clients.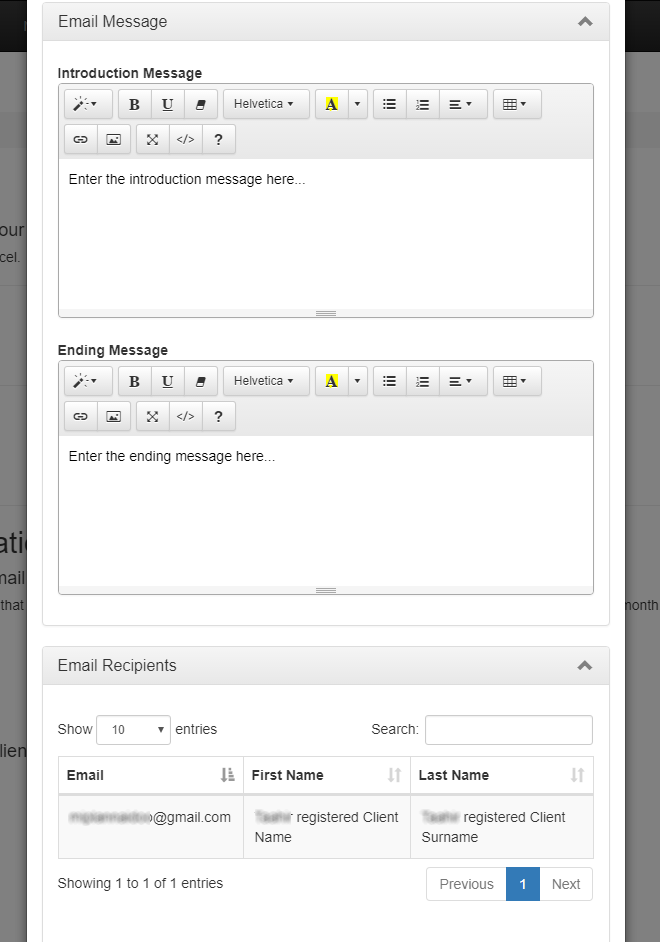 7. Once your email is sent, you will receive a report summary report via email. This is shown below.