In an environment of  surprises and unknowns, many clients are anxious about the volatility and in some cases negative returns of their investment portfolios. In the pursuit of real inflation beating returns, the South African Fixed Interest market currently  offers some attractive opportunities at considerably lower risk than most other asset classes.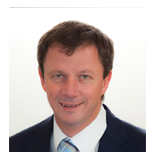 The Mi-Plan Enhanced Income fund has achieved top quartile performance over 1 month, 3 months, 6 months, 1 year, 3 years, 5 years and since inception, making it an ideal fund to provide inflation beating returns at low risk.
Please contact us for the full presentation.