The Clients page provides a list of the User's clients. Clients can be created and edited. Mandates can be uploaded and all the client's mandates can be viewed by clicking the Mandates for Client button. Click here for help on how to upload mandates.
To view clients on the "Clients" page you will first need to select which clients you would like to view.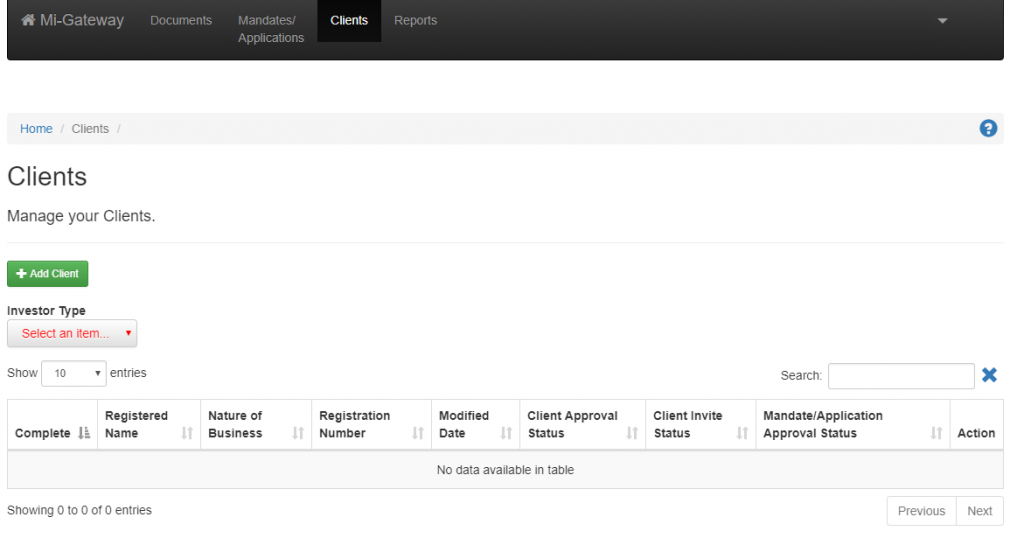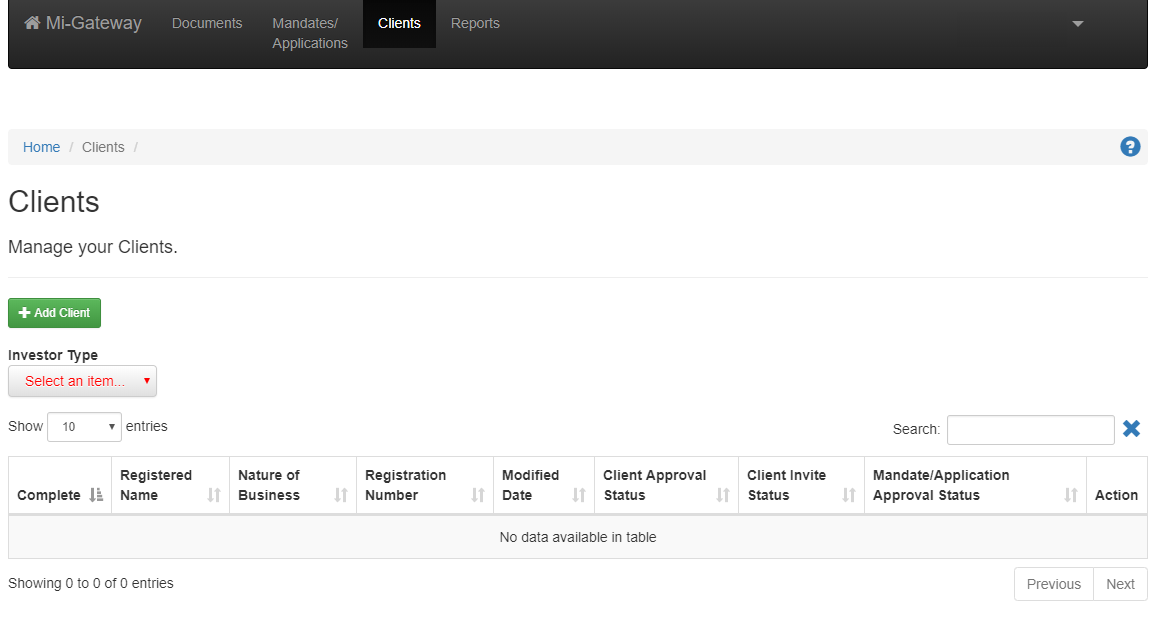 To view either Entity or Individual Clients select the "Investor Type" then in the list select either Entity or Individuals.
Once the Investor type is selected all clients of that Investor Type will be displayed in the Grid as shown below:

Click here for help on how to add a client.