There are numerous pages within Mi-Gateway that has the option to upload a mandate. Follow these steps to upload  a mandate: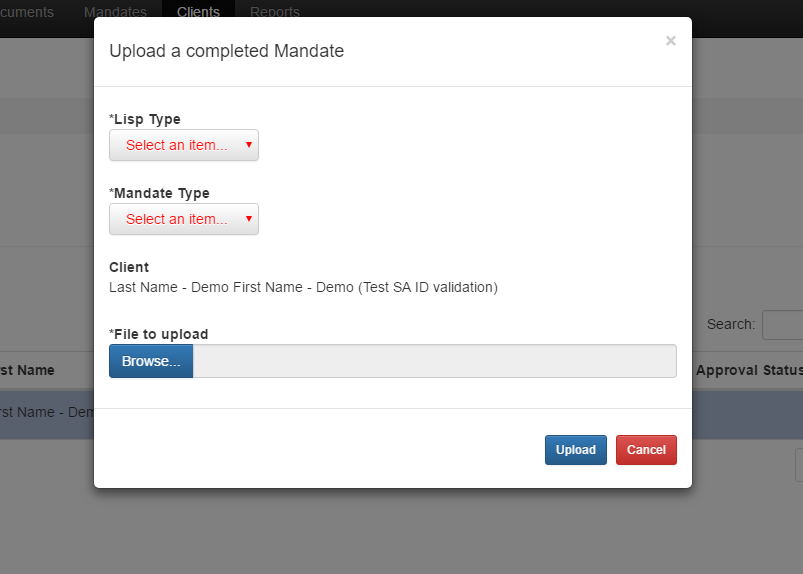 Select a Lisp type
Select a Mandate type
Once those are selected then a client, that the mandate gets uploaded for, has to be selected. If the client needs to be added click here for instructions on how to add a client.