The Mandates For Clients page can be accessed through the clients page once you click the "View Mandates"icon.

You will then see all the Mandates that have been uploaded fore this client.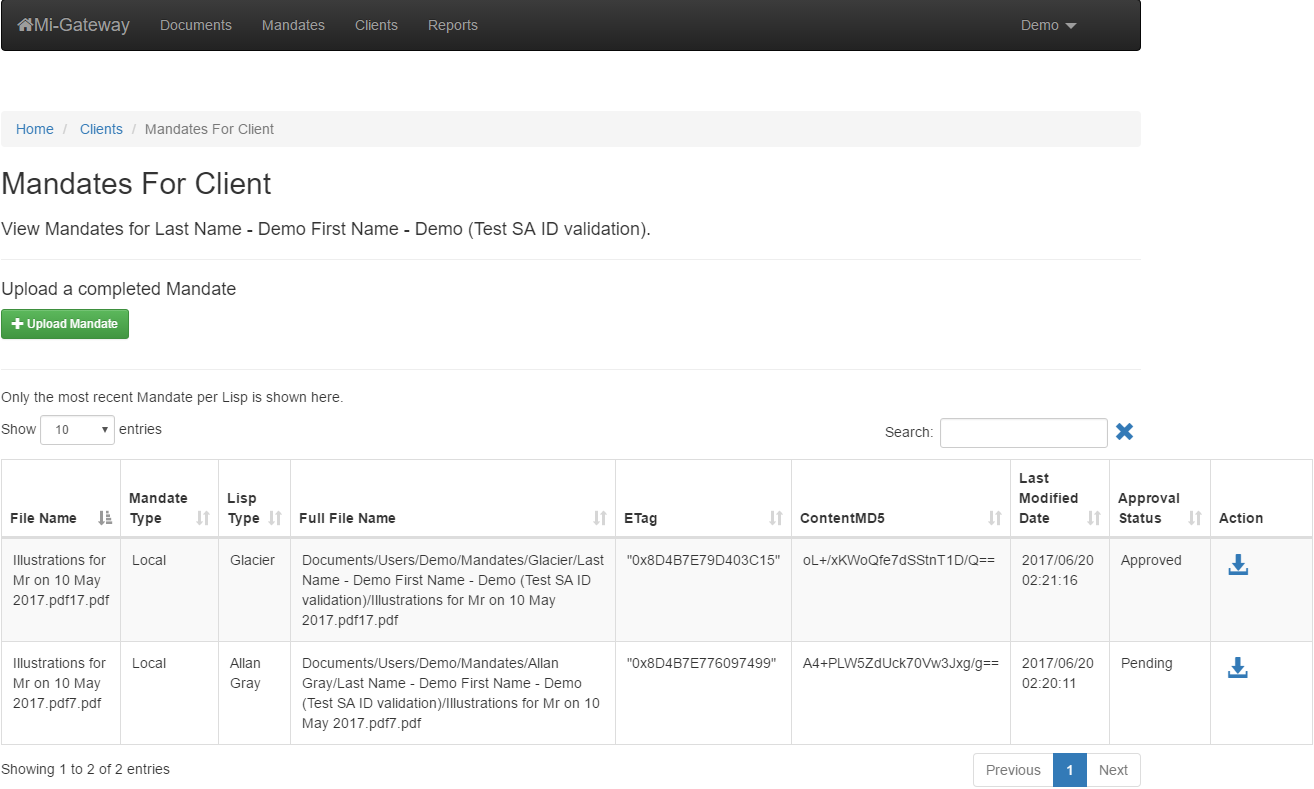 Mandates can be downloaded and the page displays the properties of the mandate. Mandates can also be uploaded. A Mi-Gateway Administrator will check all mandates that are uploaded for completeness and the Approval Status column indicates the current status. For instructions on how to upload a mandate click here.