The Mandates page is separated into three sections detailed below.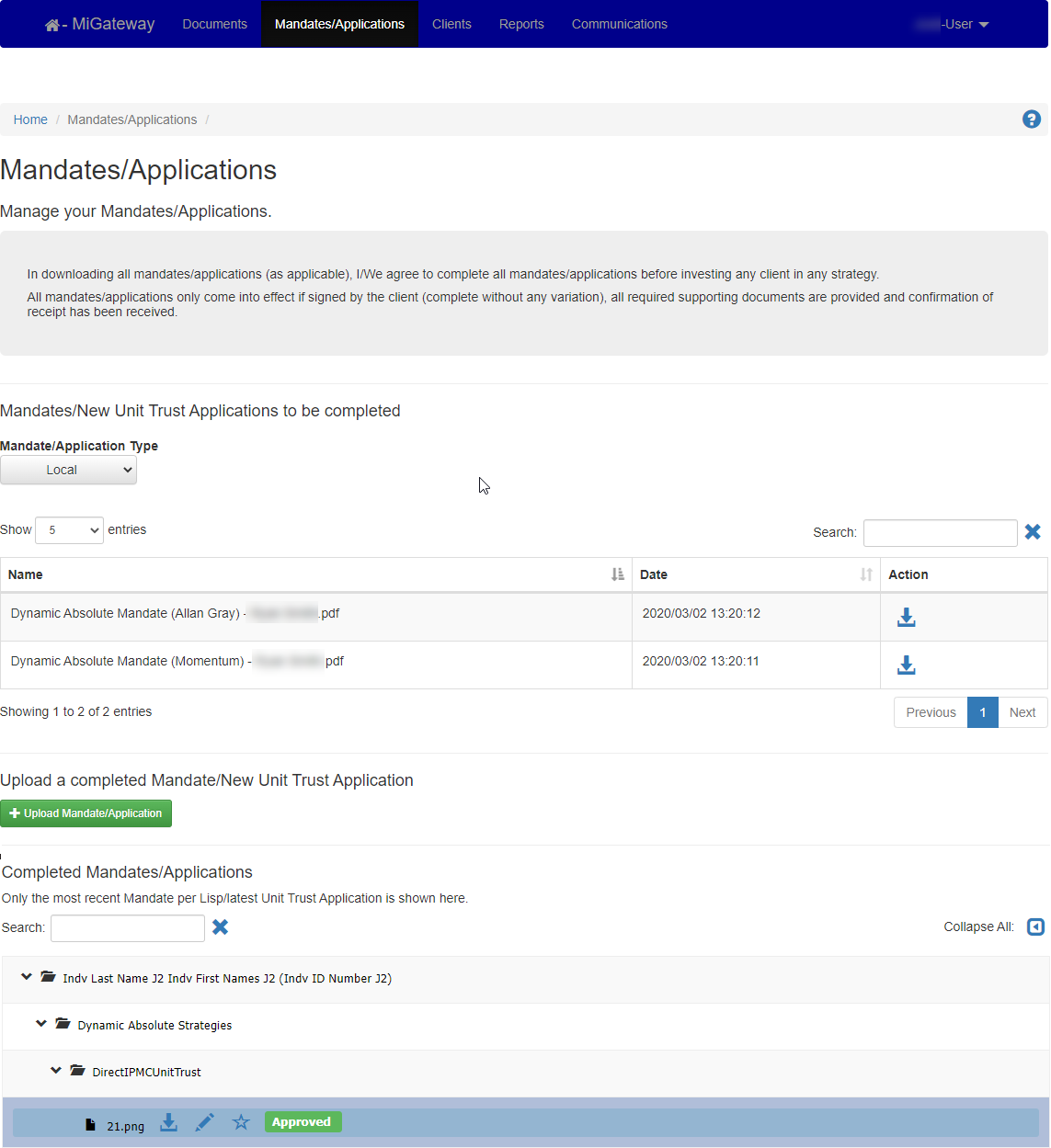 The first section contains mandate application forms that are divided into local and offshore groups. Note, that to view mandates, you will first have to select the type of mandate, either Local or Offshore. Once a mandate type is selected you will be able to download the application form.
Once a mandate is completed and signed by the Broker and the Client, the mandate can be uploaded into Mi-Gateway. Note, that the Client has to be created before the mandate can be uploaded. Click here for help on how to upload mandates and here for help on how to add a client. Please select a Lisp and Mandate type. Also select the completed mandate to upload.
Completed mandates are placed in a structured tree where they can be downloaded, their client viewed and their status shown.